Home
Thank you for visiting the website of the Sheryl Lynn Foundation and especially for your interest in the Philippine people.
The Sheryl Lynn Foundation helps Philippine people in poverty and is an initiative of Sheryl Lynn Baas, Miss Netherlands 2006.
Through this website we would like to inform you all about SLF and her projects. If you have any questions, don't hesitate to contact us.
We hope you will come back every now and then to check out our updates & latest news, which you can find in the upper left box. Thank you for following us!

Please click image to read our Online Fundraiser from Dec 16 - Jan 2, 2013: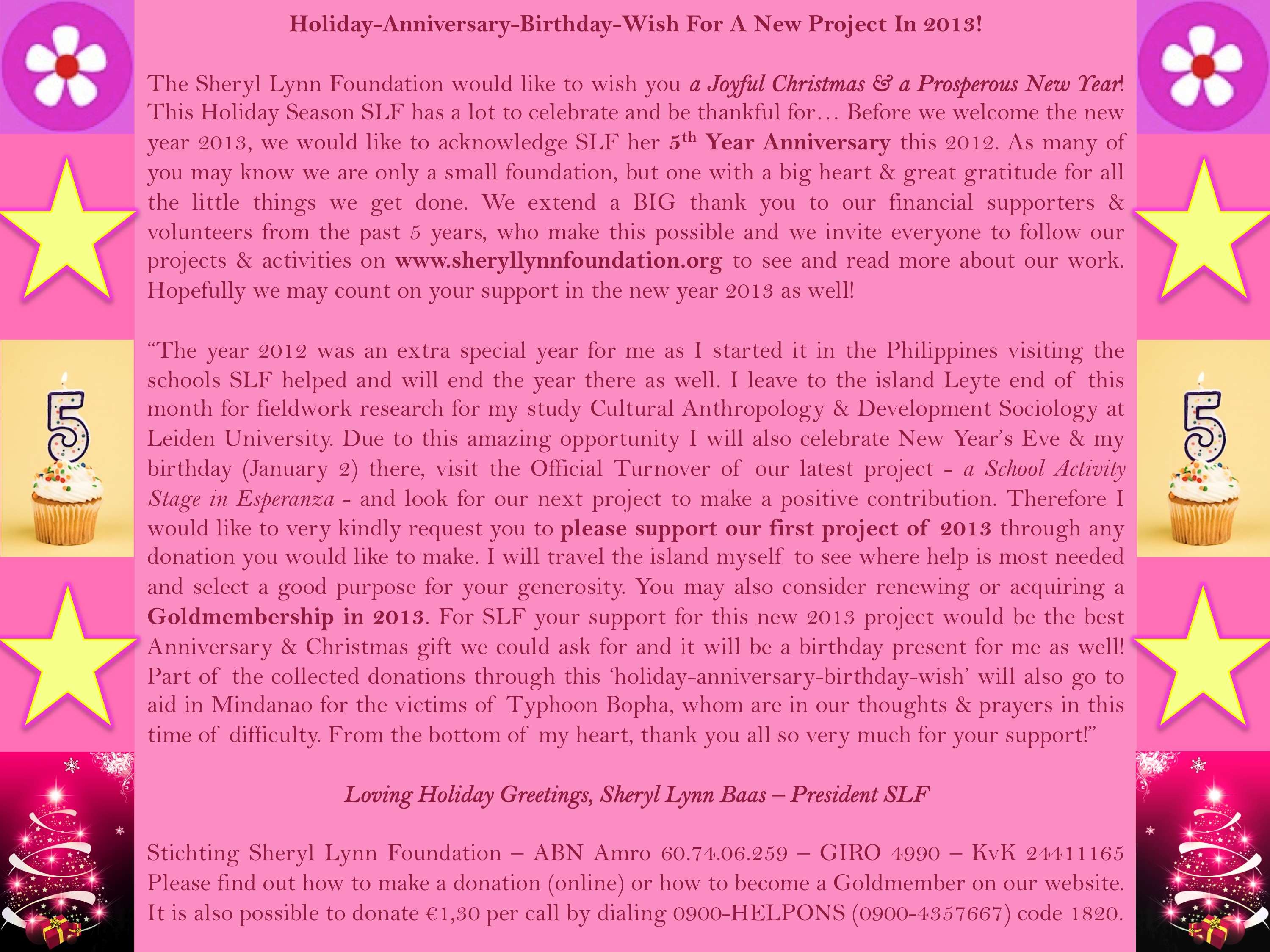 ---