News
Typhoon Haiyan in Leyte
---
Support the victims of typhoon Haiyan through SLF. We will travel to Leyte this Christmas 2013 to help the survivors in areas where this is needed the most and you can support us by making a donation and/or by visiting our Benefit Event. Your donation and/or entrance ticket will fully go to projects that help the Philippine people in their recovery of typhoon Haiyan. Thank you sincerely for your support!
To support the large scale relief emergency aid, you could also consider the Red Cross, Artsen Zonder Grenzen (Giro 4054), Unicef and the SHO (Giro 555) among others. To donate to the Sheryl Lynn Foundation (Giro 4990), please click here to find out how.
Efforts on Dutch national television and other media to raise awareness on the urgent call for financial aid to any relief aid organisation:

Pauw & Witteman, Nov 12:
(http://pauwenwitteman.vara.nl/media/304042)
Tijd voor Max, Nov 14: 
http://www.tijdvoormax.nl/uitzending/tijd-voor-max-donderdag-14-november-2013
EenVandaag, Nov 11:
http://www.eenvandaag.nl/buitenland/47779/duizenden_doden_miljoenen_getroffen_door_haiyan?autoplay=1
Metronieuws, Nov 14:
http://www.metronieuws.nl/nieuws/sheryl-lynn-baas-hulp-aan-filipijnen/SrZmkm!c1fzqnXWvnoZ2
Rijnmond TV, Nov 12:
http://www.youtube.com/watch?v=3G3vDcdZ1DE&feature=youtu.be&t=5m38s
http://www.rijnmond.nl/nieuws/11-11-2013/voormalig-miss-nederland-helpt-filipijnen
Telegraaf, Nov 11:
http://www.telegraaf.nl/binnenland/22048895/__Miss_NL_helpt_getroffen_Filipijnen__.html
Weekblad Mare, Nov 14:
http://www.mareonline.nl/archive/2013/11/14/benefiet-voor-slachtoffers-filipijnen
A personal FB-message on Nov 10, 2013:
"My heart weeps for Leyte... these past few days I've been silently praying and felt powerless watching the disaster enfold from the sidelines, as the news came in bit by bit. Leyte is the home of my relatives and of my heart, visiting there since the age of 3. To see it catastrophically devastated like this is beyond painful. Through information of someone else yesterday I got the liberating news I was waiting for; the damage in my mother's hometown Tab-Ang, Matalom, appears to be limited to fallen trees, no human casualties. I am extremely grateful that my relatives & friends are most likely safe, however we haven't had direct contact yet due to the electricity outfall and I feel deep sympathy for the many other people still waiting for a sign of life from their families...

I thank the Dutch government for already giving 2 million euros of financial aid and am grateful for all the efforts worldwide from and to relief aid organizations in their quest to help the victims & survivors of typhoon Haiyan. Latest estimates: >10.000 people dead, 300.000 people homeless, 4.300.000 people affected... Please make these numbers stop rising, God, and please let the world join hands to rebuild Leyte, which belonged already to the poorest rural regions of the Philippines. My heartfelt prayers go out to give strength to all the organizations, governments & initiatives helping, to all the survivors, to all those waiting to hear from their families and to all those who lost their loved ones... May all those who are lost rest in eternal peace with our Lord †

As an individual I want to do my part by organizing a Benefit Event through the Sheryl Lynn Foundation and I just booked my flight last night to visit Leyte at the end of next month. Hopefully I will be able to help out in any way and also bring highly needed financial aid, as Leyte faces a long recovery process. I will soon update you on this event and truly hope for your support, as we can all join hands to help the victims of this massive destruction. In the meantime I hope many people will help as much as they can, as soon as they can, for example through donations to Philippine Red Cross, CARE, Cordaid Mensen in Nood, UNICEF, Save the Children or other organizations. Thank you for all the kind prayers & concerned messages of support I've received from many of you. Let us all continue to pray and wish for the fast & full recovery of Leyte and the Philippines!"
- Sheryl Lynn Baas (www.facebook.com/sheryllynnbaas)

PLEASE SUPPORT THE VICTIMS OF TYPHOON HAIYAN THROUGH OUR GIRO 4990 or OUR BANK 60.74.06.259. International donations can be done online here. We will visit Leyte this Christmas 2013 to see where we can help directly. Your donation will fully go to projects that help the survivors in their recovery of typhoon Haiyan. Thank you sincerely for your support!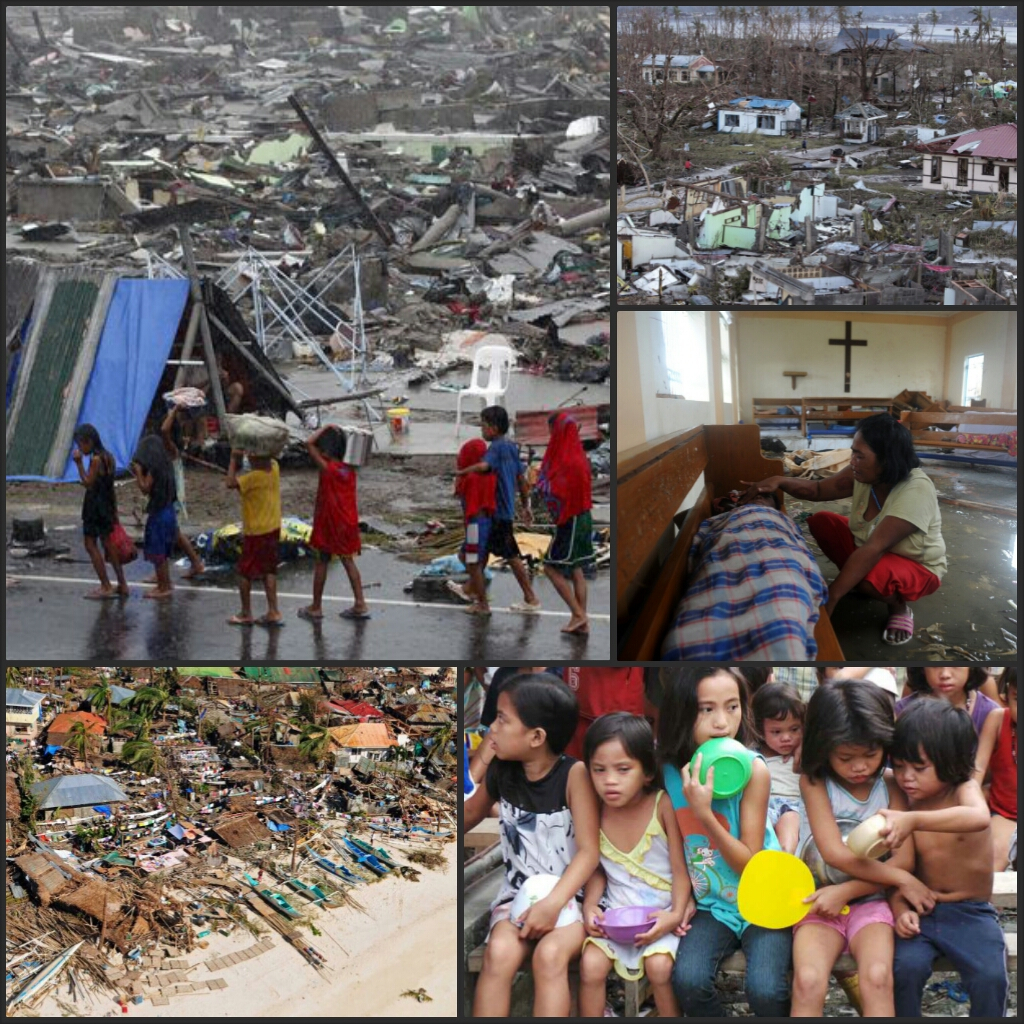 Photos AP
---