News
New Project SLF - Hitoog
---
The Sheryl Lynn Foundation wanted to help the children and parents of the mountain village Hitoog. This project is now successfully finished and we would like to thank all our supporters & volunteers for making this possible! Click on the links below to see and read all about this project from beginning till end.
1. Click here for the Annual SLF Benefit Event held for this project.
2. Click here for the Official Ground Breaking Ceremony for this project.
3. Click here for all the pictures of this project and 'watch' the school being built.
4. Click here for the Official Turn Over Ceremony and Blessing of the brand new school.
5. Click here for the latest pictures of the students during their classes.
Our initial request for help on this project:
Hitoog is a poor village in the mountains of Leyte and its elementary school, Hitoog Elementary School, desperately needs an upgrade.
Not only is the school in a very poor state, it also has only 2 class rooms. Because of this there is not enough room for all the Hitoog children to go to school.
Many Hitoog children have to apply for school in another town across a big river, which is not attainable whenever the rain makes the river rise too high. Therefore those children are absent from school frequently and miss out on their education.
The people in Hitoog are poor, but very motivated to work together on this project and therefore they have captured my heart. They already utilized the school's outside stage as an additional class room and built a temporary roof over it to stay dry. It's still not enough though and the children are cramped on the stage, especially on the back side. They are placed in tight pairs behind each other, without school tables.
Please help the Sheryl Lynn Foundation to build a proper school building with 3 class rooms for the Hitoog school children. We can give them a proper place to study and give more children in that village a fair chance of education.
These are the pictures of Hitoog Elementary School: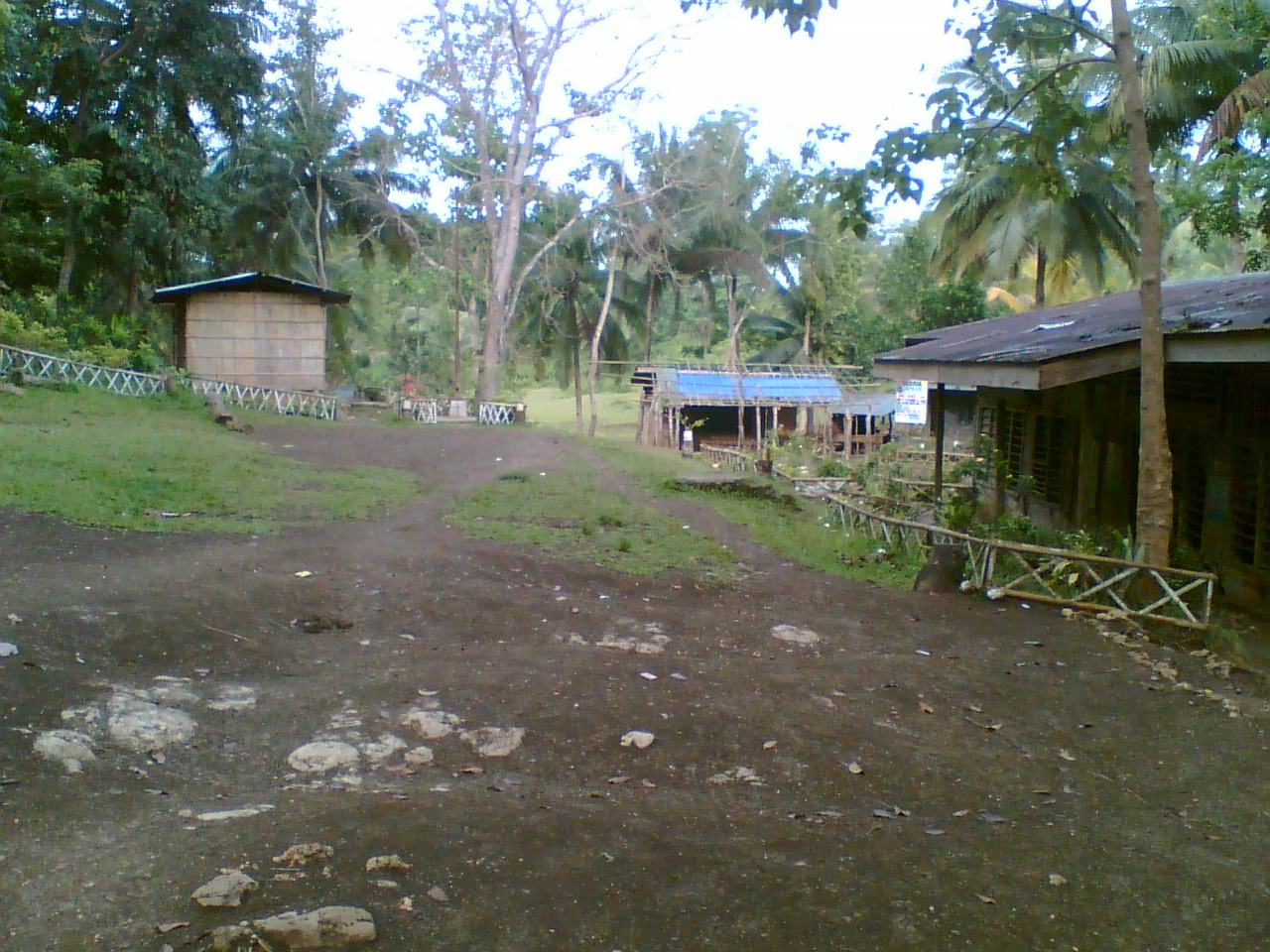 Hitoog Elementary School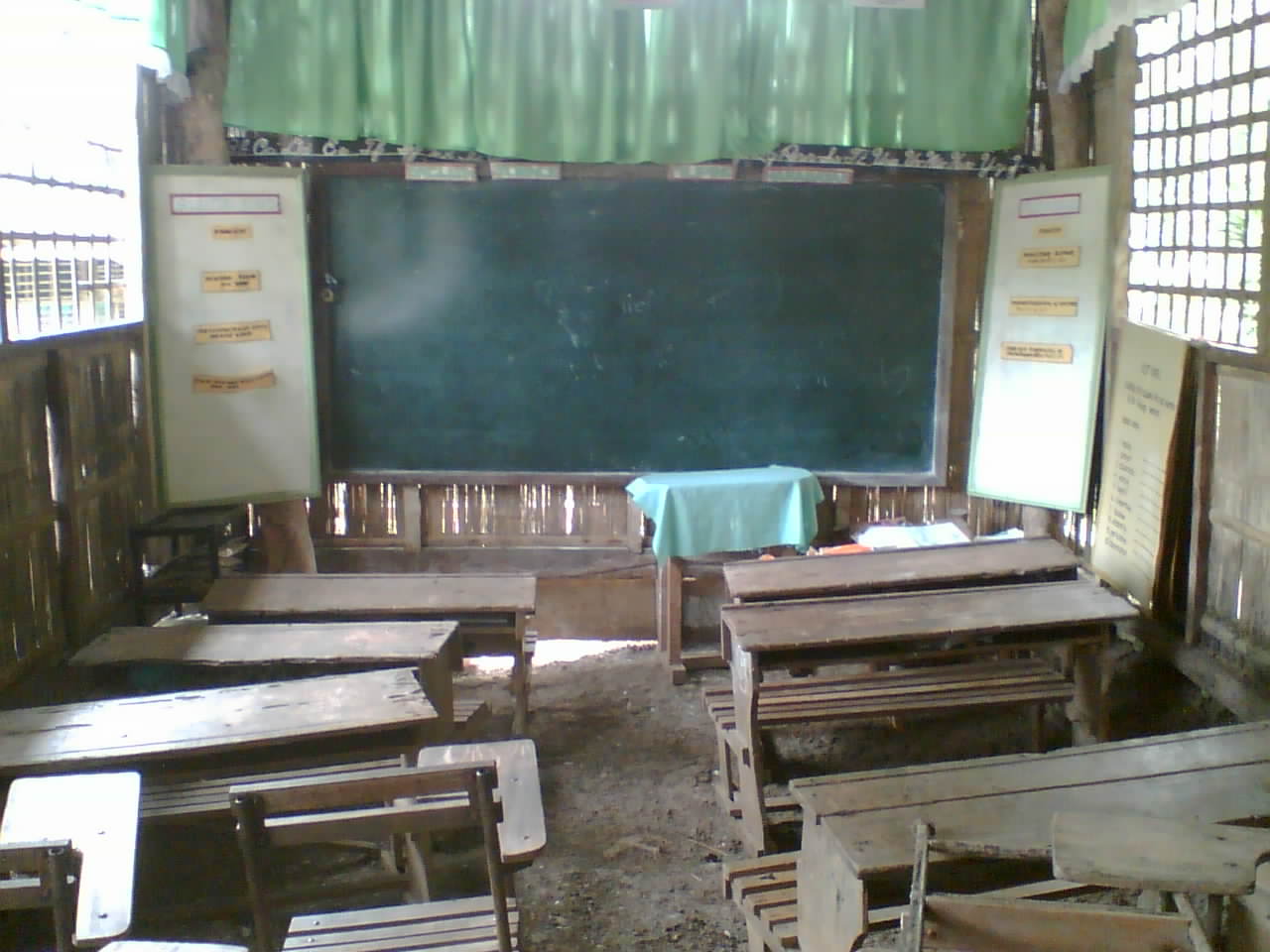 Class Room



Outside stage utilized as additional class room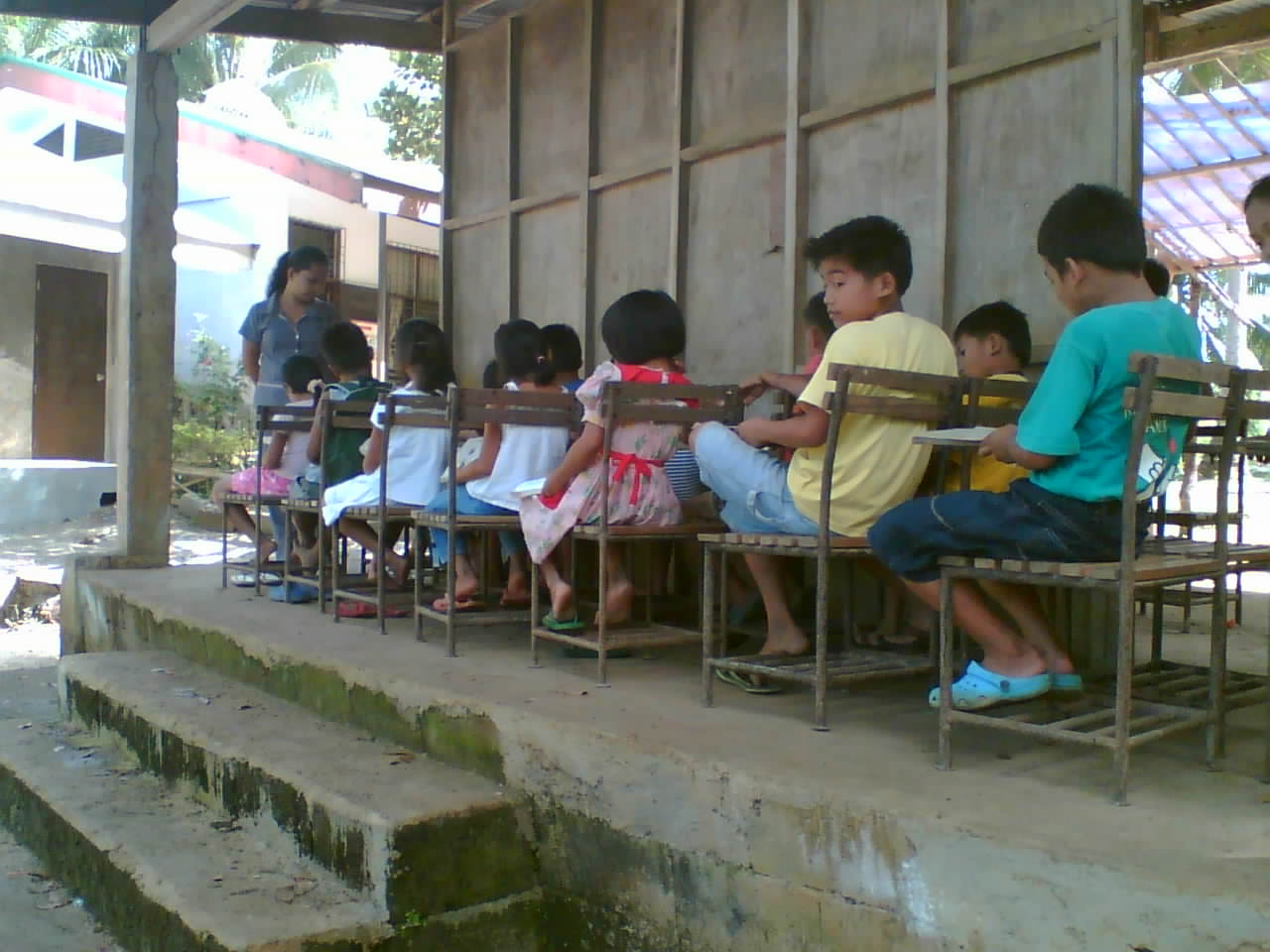 On the back side of the stage
This is the building we would like to build for the Hitoog Elementary School and all the children that are waiting for a chance to go to school: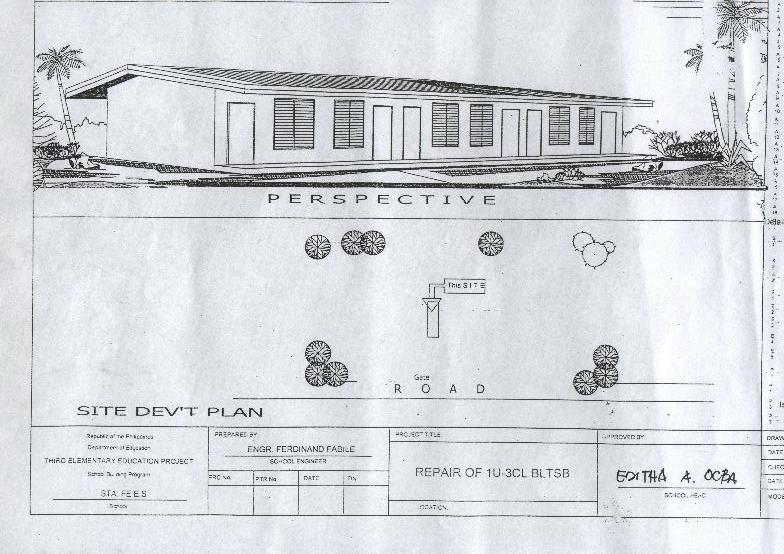 Please help us to build this building and help the people in Hitoog. Much more children could go to school and in a proper place. Imagine also the joy of the parents for their children... Education is one of the very few ways to get out of the poverty in the Philippines or even to find a job to support the family.
If you would like to support us, please donate any amount you can spare for this project on GIRO 4990 or on our bank account no. 60.74.06.259. You can also donate online or become a Goldmember of SLF. Simply click here for more info.
Please also check out the 'Pay it forward for SLF' campaign and see how a very small donation can be turned into something big!
My sincere gratitude for your all your interest and support!
Love,
Sheryl Lynn Baas
NOTE! THIS PROJECT HAS ALREADY BEEN COMPLETED AS OF FEBRUARY 26, 2009! THANK YOU FOR ALL YOUR SUPPORT!
---