About SLF
The Sheryl Lynn Foundation was founded on March 10, 2007 and is actively helping and supporting people in the Philippines that live in poverty.
Our foundation is about love and about sharing. We believe it is very important for all of us to combine our strengths & sources to share them with those who need this the most. Simply out of love for one another, knowing that we are all one.
SLF is putting all her efforts in helping as many people as possible with a focus on children and education. After the destructive typhoon Haiyan hit the Philippines on the 8th of November 2013, the Sheryl Lynn Foundation had temporarily broadened her scope towards providing people with the most basic life necessities and rebuilding their lives. Read more about those relief operations here.
Over the past years we have worked on several projects, starting in the province of Leyte. Detailed project information, photos and videos can be found under 'Projects'. With regards to future projects, everything there is to know and to see about these projects will always be published on our website, so you can keep track of our activities. We would love for you to also like & follow us on Facebook & IG.
The Sheryl Lynn Foundation is a small foundation with large ambitions. We want to reach as many people as we can, while also staying well-organized and limiting costs to the absolute minimum. The SLF board consists exclusively of enthusiastic volunteers, who are eager to contribute to a better living environment in the Philippines.
We want you to know that there is a lot of love for this cause in our organization and we hope it will become and remain clear to you how hard SLF is working to help Philippine people in poverty to lead a better and happier life.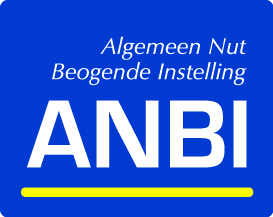 The Sheryl Lynn Foundation has a registered ANBI-status.
---