News
Benefit event 2010 great success!!
---
The SLF Annual Benefit Event 2010, held last Friday March 19, was a great success! Over 130 visitors came to celebrate with us in Restaurant 't Hooghe Water in Capelle aan den IJssel.
>>
To view the pictures of the evening that were taken by our volunteer photographer Kevin Krebbers simply click here
.
First of all, we would like to thank all of you that came to support us! It was a memorable night and your company was highly appreciated. We raised a total of € 2300,- thanks to all of you, which will be spent 100% on our projects in the Philippines.
We were very honored with our special guests of the night: Miss Benelux Netherlands 2010, Miss Intercontinental 2010, Miss International 2009, Miss Tourism Queen Netherlands 2009, Miss Queen of the World 2009 and Miss Holland 1976, through the efforts of Katia Maes and MissHollandNow.com. And of course we enjoyed very much the amazing performances of the Second Youth Band, the Tinikling dancers and DJ Fabio Brizzi. The delicious Filipino food several Filipina friends of SLF prepared, made the night complete!
As every year our SLF lottery was the highlight of the evening with truly spectacular prizes, made possible by all our sponsors. With over 40 prizes, there were lots of lucky winners! The main prize was a magnificent piece of art, donated by artist Aat Vink, worth € 950,00, and won by the very happy & lucky winner Simone Poot.
Below you will find some newspaper articles about SLF's Annual Benefit Event, where you can read a full Dutch report of the evening. Also you can read the article / interview in the newspaper, Algemeen Dagblad, with a beautiful picture of my mother (and SLF vice-president) Susan Baas-Paderes. She is still active behind the scenes with her mind & heart, helping out the Sheryl Lynn Foundation, even though she suffered a stroke.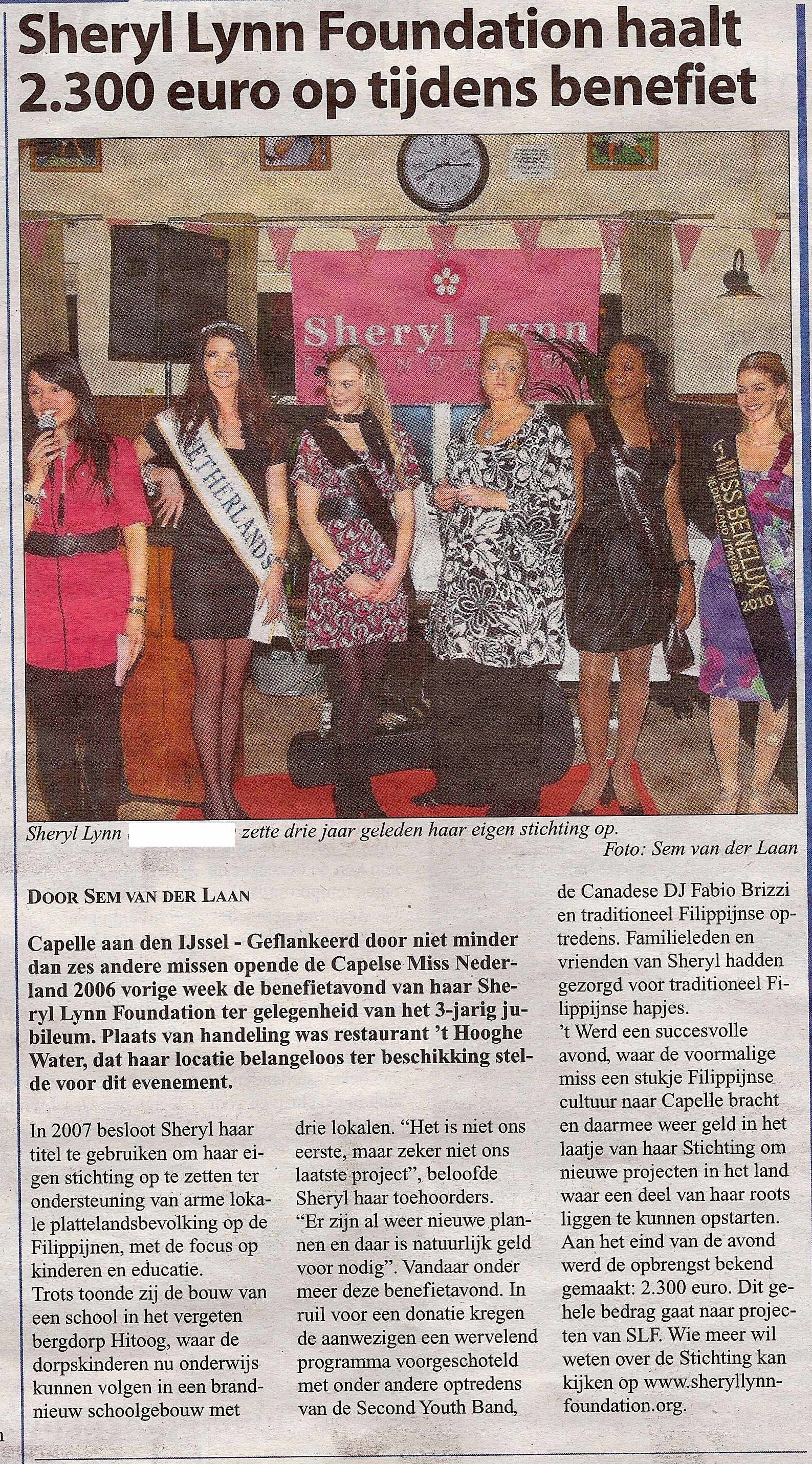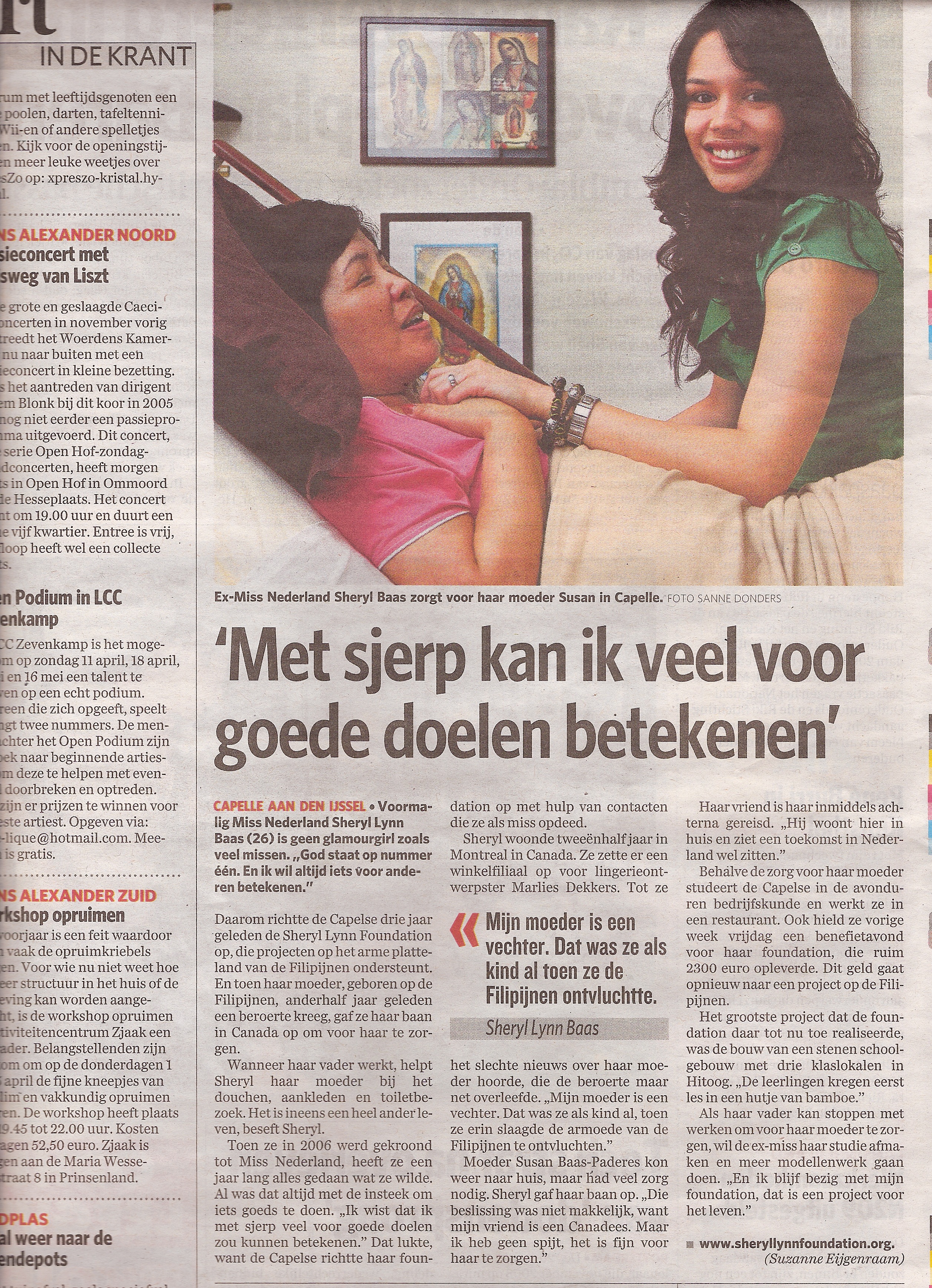 ---