Haiyan Relief Operations - Part III
In the month after our relief operations in Ormoc and Tacloban, I did fieldwork on water management in the North of the Philippines (Cagayan Valley, Luzon) for my studies in Cultural Anthropology & Development Sociology at Leiden University. During this month wonderful people in the Netherlands sent more donations to SLF to help the victims of typhoon Haiyan, so I decided to return to Leyte and extend my stay after my fieldwork was done, to right away bring these donations to use. Three amazing fellow students wanted to help out and joined me on this mission.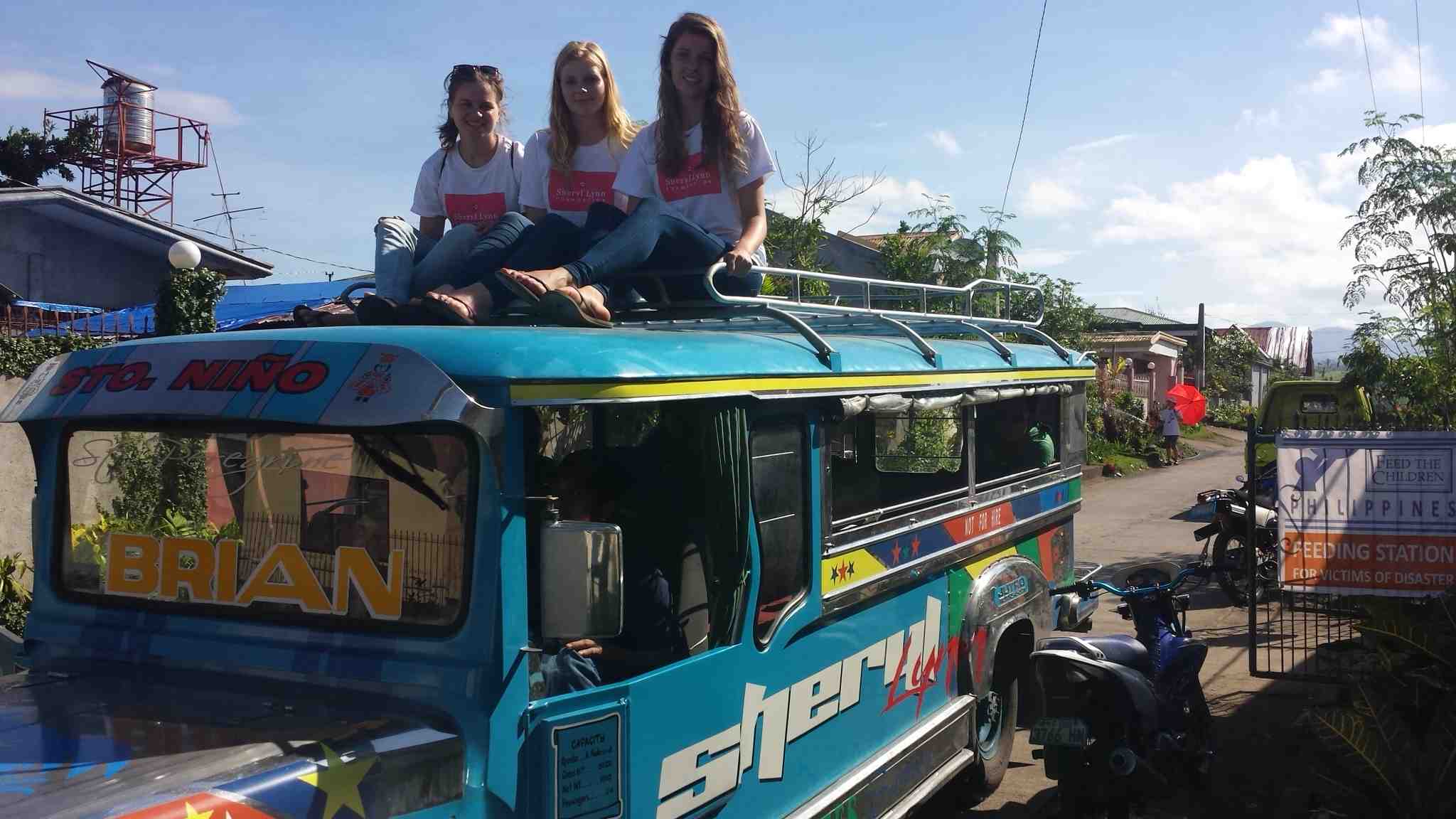 Thank you again, dear Emilie, Yvonne & Femke (left to right)!
Through ate Inday from the Rural Development Institute Leyte (RDIL) we found out that help was urgently needed in the lower villages of Ormoc near the sea, as there was an outbreak of Dengue Fever, and there was help needed in the upper mountain villages, as another tropical storm hit Ormoc and left many families very cold, because their houses were not fully rebuilt yet after typhoon Haiyan. Therefore the Sheryl Lynn Foundation, with the help of RDIL, distributed mosquito nets & medicines for the Dengue outbreak in the lower coastal areas and blankets & tarpaulins for protection of the cold in the upper mountain areas.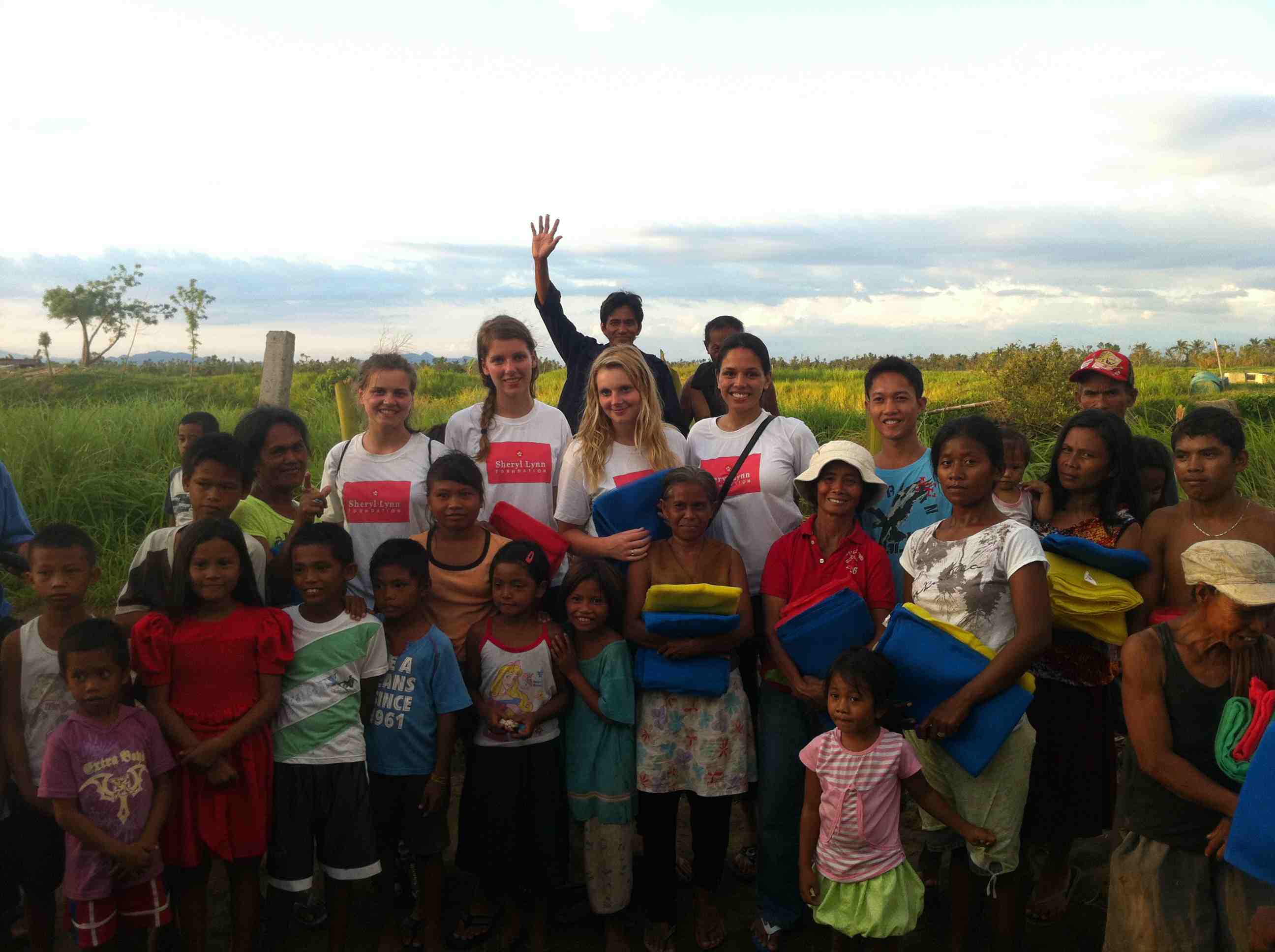 Mosquito nets in barangay Kintokimko, a fishermen coastal village of Ormoc.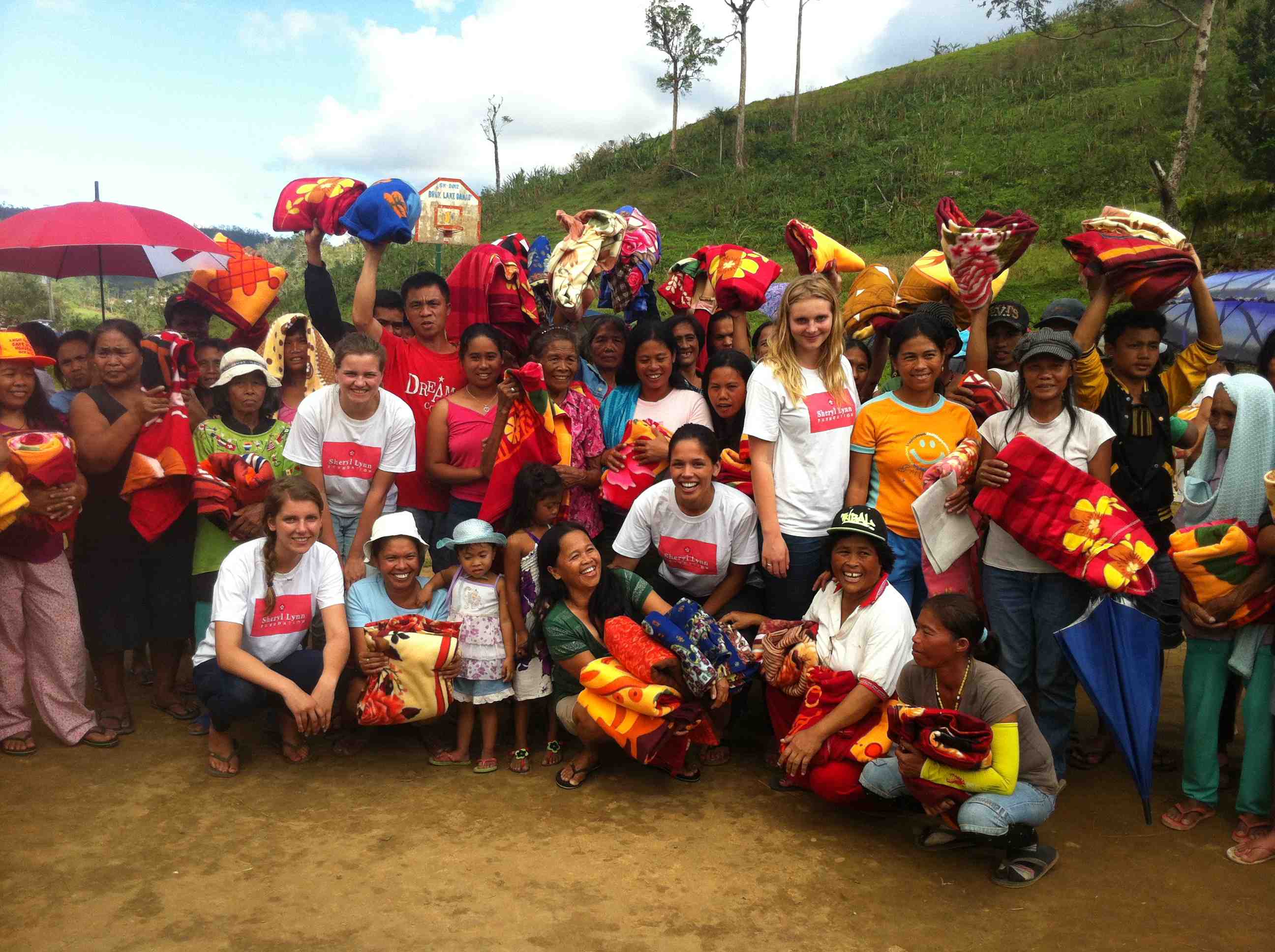 Blankets in barangay Lake Danao, a mountain village of Ormoc.
For the full photo album click here to be forwarded to our Facebook page.
On the 4th of February 2014 the Groundbreaking Ceremony of Mahayag Elementary School took place, the adopted school by SLF to rebuild after it was destroyed by typhoon Haiyan. As you might have seen in Part I of our relief operations one building was completely wiped out and two other buildings only had a few walls left, their windows and roofs were all gone... To view photos of the damage caused in Mahayag, please go to our Facebook photo album 'Part IV - SLF Haiyan Relief Operations' or watch the EénVandaag documentary shown on Youtube.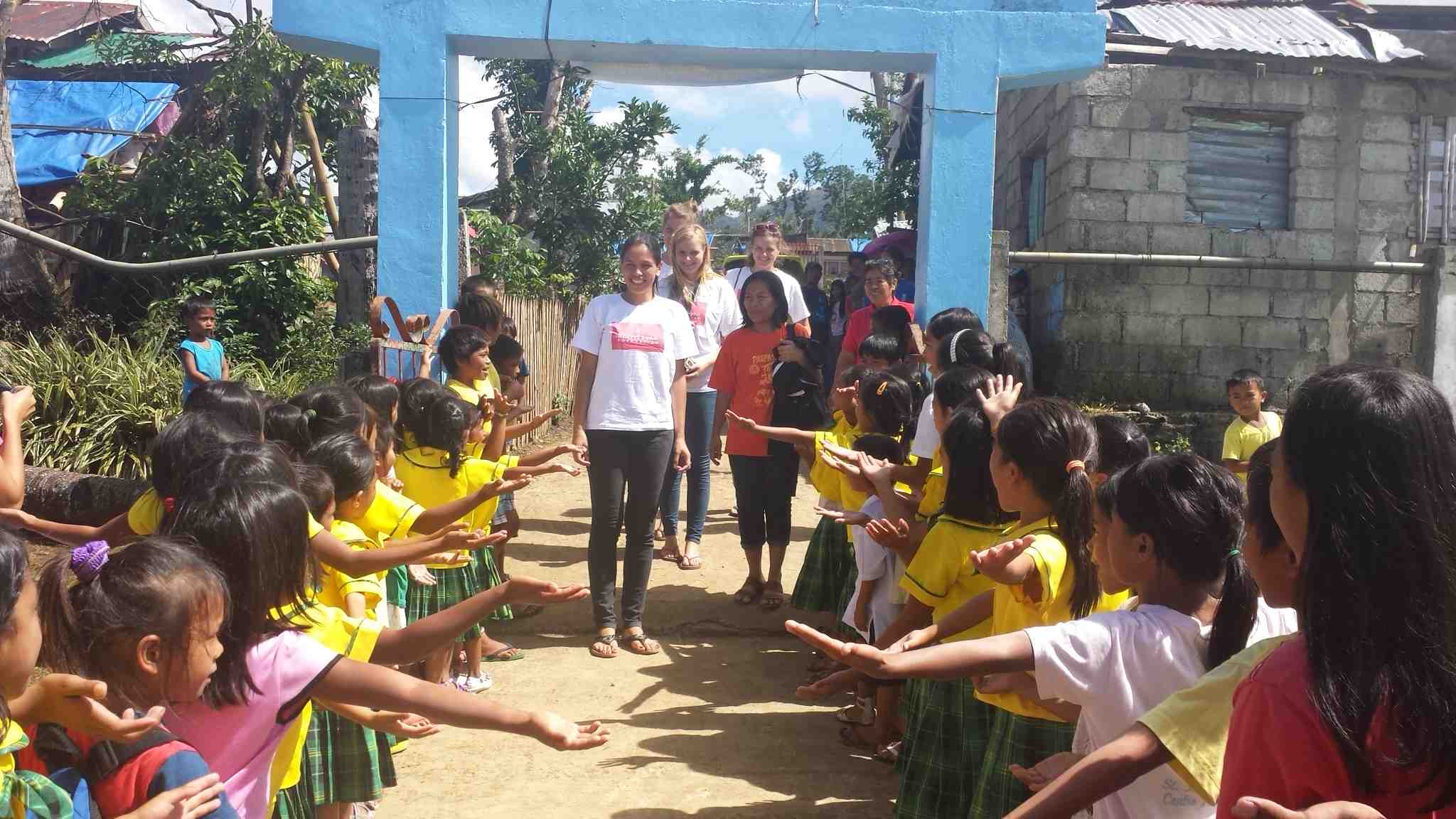 School children of Mahayag welcoming us for the Groundbreaking Ceremony.
For the full photo album click here to be forwarded to our Facebook page.
Luckily the school children were able to continue their classes in temporary tents provided by UNDP & The Ormoc Rotary. Thanks to all the wonderful donations SLF has received, we were able to start rebuilding this elementary school, in collaboration with RDIL, in order for these children to return to their classroom again. The Groundbreaking Ceremony, organized by the teachers, officials, parents & children of Mahayag, marked the official beginning of this rebuilding project by SLF. It was a beautiful day, filled with performances, laughter and of course the traditional groundbreaking activities.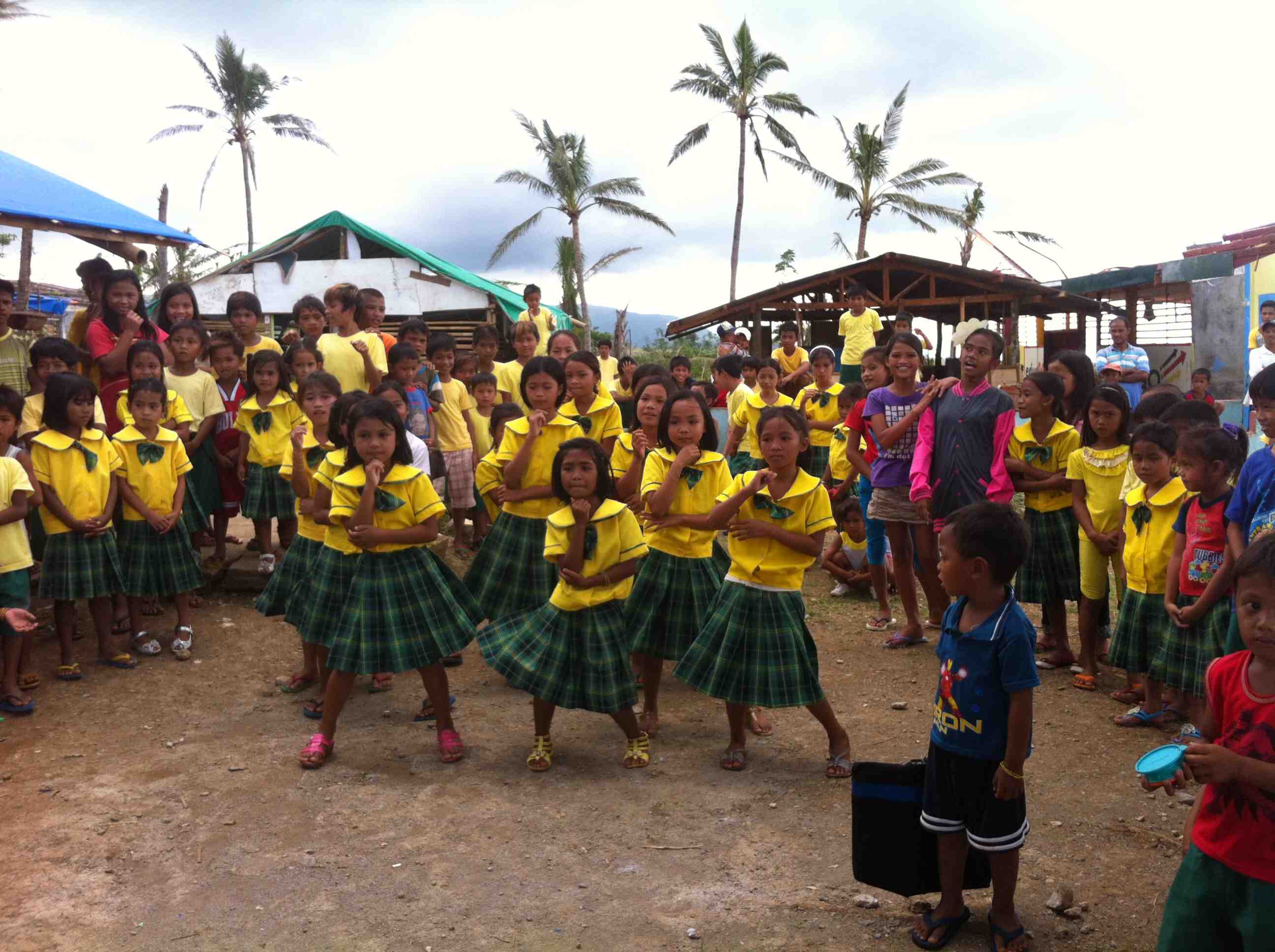 One of the children's performances during the Groundbreaking Ceremony.
The traditional "groundbreaking" of the construction site in Mahayag.
For the full photo album click here to be forwarded to our Facebook page.
THANK YOU ALL for making this project possible! Stay updated on our website and Facebook page to follow the construction of the new school building. If you would like to support our work through a donation, please visit our donation page.
---